at
LITTON & THORNERS COMMUNITY HALL
School Lane, Litton Cheney
THE ITALIAN JOB
JULIE AND JULIA
The KING'S SPEECH
KISS ME KATE
LARRY CROWNE
LOOSE CANNONS
MADE IN DAGENHAM
MIDNIGHT IN PARIS
MY WEEK WITH MARILYN
NOWHERE BOY
ONE FLEW OVER THE CUCKOO'S NEST
THE PAINTED VEIL
THE PLANK
POTICHE
QUANTUM OF SILENCE
ROMANTICS ANONYMOUS
A ROYAL AFFAIR
The SAPPHIRES
The SECRET IN THEIR EYES
SEVEN
STATE OF PLAY
SUMMER IN FEBRUARY
TINKER TAILOR SOLDIER SPY
TELL NO ONE
TORTOISE IN LOVE
UP
THE VICAR OF DIBLEY Seasonal Specials
THE VICAR OF DIBLEY Complete 1st & 2nd series
WAR HORSE
YOUNG VICTORIA
ALICE in WONDERLAND
The ANGEL'S SHARE
ANONYMOUS
ARCHIPELAEGO
The ARTIST
AUSTRALIAN
BEFORE MIDNIGHT
BEGINNERS
BEHIND THE CANDELABRA
The BEST EXOTIC MARIGOLD HOTEL
BOLT
BRIGHT STAR
BROKEBACK MOUNTAIN
A BUNCH OF AMATEURS
CINEMA PARADISO
CLOSER
THE CONCERT
DEFIANCE
The DEEP BLUE SEA
AN EDUCATION
ELF
FAIR GAME
A FISH CALLED WANDA
FROM TIME TO TIME
The GHOST
GLORIOUS 89
HEADHUNTERS
The HELP
I AM LOVE
THE IDES OF MARCH
I GIVE IT A YEAR
FILMS AVAILABLE TO BORROW
The following films are available to borrow at any Bride Valley Film Club showing or by calling Alison on 01308 482661.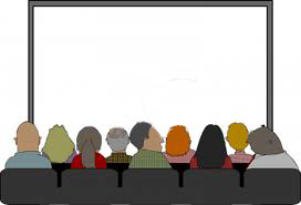 BRIDE VALLEY
FILMS
PROUDLY PRESENT
Thursday 4th April
THE WIFE
'a poignant, funny and emotional journey, a celebration of womanhood, self-discovery
and liberation
'. Cert 15 100 minutes
Joan Castleman (

Glenn Close

) has spent forty years sacrificing her own talent, dreams
and ambitions to support her charismatic husband Joe (

Jonathan Pryce

) and

his stellar
literary career. The foundations of their marriage have, however, been built upon a set of
uneven compromises and Joan has reached a turning point. On the eve of Joe's Nobel
Prize for Literature, the crown jewel rewarding a spectacular body of work, Joan will
confront the biggest sacrifice of her life and some long-buried secrets.
Doors Open: 7.30 p.m. Film starts 8.00 p.m. TICKETS: £5.00 (to include a glass of
wine)
Tickets in advance from: Sally Dyke 482752, Elizabeth Kingston 482162, Bella Spurrier
482367 or on the door. (All nos. 01308)
Thursday 2nd May
FIRST MAN
'After seeing First Man, it's doubtful you'll think about space flight, or Armstrong's
historic walk, in quite the same way.
' Cert ? 135 minutes
A look at the life of the astronaut, Neil Armstrong, and the legendary space mission that led
him to become the first man to walk on the Moon on July 20, 1969.
Thursday 30th May
MAMMA MIA
'
a delightful piece of film making with a marvelous cast topped by Meryl Streep in one of her
smartest and most entertaining performances ever.
.
' Cert PG 108 minutes
Longing to discover the identity of her true father before she exchanges her wedding vows,
the daughter of a once-rebellious single mother secretly invites a trio of paternal candidates
to her upcoming wedding in this feature adaptation of the beloved stage musical.
Independent-minded single mother Donna (Meryl Streep) has always done her best to
raise her spirited daughter, Sophie (Amanda Seyfried), while simultaneously running a
successful hotel on a small Greek island, but now the time has come for this hardworking
mom to finally let go…….
Doors Open: 7.30 p.m. Film starts 8.00 p.m. TICKETS: £5.00 (to include a glass of
wine)
Tickets in advance from: Sally Dyke 482752, Elizabeth Kingston 482162, Bella Spurrier
482367 or on the door. (All nos. 01308)
Doors Open: 7.30 p.m. Film starts 8.00 p.m. TICKETS: £5.00 (to include a glass of
wine)
Tickets in advance from: Sally Dyke 482752, Elizabeth Kingston 482162, Bella Spurrier
482367 or on the door. (All nos. 01308)