The January 2021 edition of the Bride Valley News can be read
HERE
The deadline
for copy for any month's issue is mid-day of the second Thursday of the preceding month. All material for publication
must be sent to the Village Correspondent. For Litton Cheney this is:John Firrell, Tel: 01308 482313 email:
jfirrell20@gmail.com
Want to contribute to the well-being of Litton? Why not join the Premier Crew, a group of well-intentioned citizens of our village who
clean and tidy up areas when they need a little bit of care and attention. Your ability to help will undoubtedly depend on your
availability and you are not expected to turn up everytime there is a call to arms. Gender equality is alive and well, as is the
bonhomie or bonfemme on offer whenever we meet. With enough volunteers we could even become the Grand Crew! If you would
like to join us, please contact John Firrell on

01308 482313

.
Premier Crew – Come & Join Us

Our Digital Hotline is helping even more people get online thanks to a new arrangement with Age UK North, South & West Dorset.
Anyone can call the Dorset Digital Hotline with a digital question on 01305 221048 weekdays from 10am to 12noon.
The Hotline is manned by a team of volunteer Digital Champions, who can help anyone in Dorset with a wide range of enquiries
that come through to the hotline, including:
•
setting up video calls such as Skype and Facetime to keep in contact with friends and family
•
providing help to get online for grocery shopping
•
setting up and using new devices
•
support for all digital NHS services and e-Consult
•
support to use all digital appliances and solve problems












Village Newsletter January 2021
Litton Cheney Parish Council
We warmly welcome Quentin Blacke who has been co-opted onto the Parish Council. The council is now fully complemented, and
looking forward to eventually getting back to actual face-to-face meetings – it could be a while! In the meantime if you have a need
and believe your local community may be able to assist please contact us via the details given on the village noticeboards, village
website and Observer FB page.
The next Parish Council meeting will be held on Tuesday 9th March.
Village Kiosk
Consideration is now being given to making the best use of our newly acquired kiosk. Part of that consideration needs to take
account of the present Covid restrictions and lockdown so there may be a delay before we see what happens next. Rest assured
however that Beverly Dennis and Liz Pinfield are on the case, and as soon as conditions allow you will see the chrysalis emerge
from its lengthy hibernation.
Events at LATCH on hold
The hall is currently closed due to lockdown and we await further guidance from the Government following the mid-February review
of restrictions.
Litton Cheney Social Committee
Litton Cheney Social Committee hold themselves in readiness for the Easter Sunday Duck Race on Sunday 4th April, subject to the
Covid situation.
The White Horse
Well, here we are in total lockdown once again; not that much of a surprise really! As it stands at the moment, we can't realistically
see that changing until at least the beginning of March. So during lockdown, we shall be providing a takeaway service of Fish and
Chips on Fridays and a Saturday Special on Saturdays, both from 5.30 to 8pm. It is essential to book in advance so we can give
you a collection time. We will post the Saturday Special on Facebook every week and on the board outside the pub.
We are also doing a scaled down version of the veg market on Friday mornings. (Thank you Steve and Joy).
Prescriptions can be collected from us between 10am and midday every Saturday morning.
Stay Safe Everyone!
Many thanks – Andy & Liz
Covid & Lockdown 3
It is easy to become complacent in these testing times (no pun intended!), given that we are now in our third lockdown so we
should all be getting used to it. Notwithstanding there are undoubtedly some people out there, particularly during these wintry days,
who are struggling to live a relatively normal existence for one reason or another. Please make every effort to ensure your
neighbours and fellow local residents are managing ok, even if it is just by means of a friendly chat on a regular basis. If you have
concerns about someone please make contact with either members of the parish council (
contact details here
) or via community
organisations within the Bride Valley or Dorset Council.
Ultrafast Broadband News Updat

e
We would like to thank everyone who registered their interest in this project; we know that people are eager to hear of any
progress.
Openreach are keen to take the project forward and they have now identified 350 properties in the Valley that could be included in
the roll out. Whilst the funding should be covered by vouchers, the way in which the vouchers are applied for and allocated is not
at present entirely resolved. Added to this, Openreach now state they will only deal with a Legal Entity. Obviously this needs to be
clarified and a final quote obtained.
If there is a way to take advantage of this Gigabit voucher scheme (GVS) we will pursue it because it means the installation of fast
fibre broadband would be free and paid for by the government voucher grant. Also it would delivered ultrafast within 1 year rather
than 4-5 years. There has been a lot of news in the press about the government abandoning the scheme. We believe there's
been a smaller take up in the scheme due to the same difficulties we have encountered. We are in touch with our MP and also
have written to MP Meg Hillier, Chair of the PAC (Public Accounts Committee) for any help they can give to push this forward. The
PAC have just replied saying ".......we will continue to monitor developments and do what we can to encourage the Government to
address problems such as those you are facing."
Once we get clarification and we are in a position to go ahead with this project, we will publish a final list of properties that will be
included in the installation together with a time window to confirm that those properties are happy to proceed. Please note, if your
property or home is not included on the list Openreach say you will not be connected and if you later wish to be connected then
you will have to pay as grants will no longer be available.
As soon as the process can be clarified, a decision will be taken as to its viability and we will let everyone know. Thank you for
your patience.
PS. The initial application was submitted by the Long Bredy, Litton and Kingston Russell group. Following interest from
Chilcombe, Puncknowle, Swyre, Shipton Gorge and Burton Bradstock, we are assembling a separate application for them. The
idea is to push both applications so as to encourage Openreach, from an engineering point of view, that it's more economical for
them to install Fibre in the whole Bride Valley at the same time.
Angus Handoll. bvfibre@yahoo.com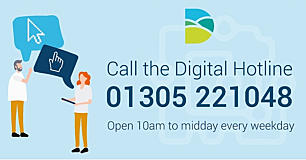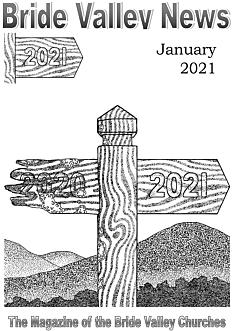 Message from the Parish Council
Covid19 Update & Rewind – January 2021
Dear Litton Cheney Resident, Parishioner & Neighbour,
Again we enter a time of uncertainty, and a third lockdown. Should you require assistance please know that as previously there
are residents and friends in the village very willing to assist you. If you do become concerned, fellow residents are able to help, so
if you need anything please do give one of us shown below a call. This might be for nipping to the shop for some groceries,
collecting prescriptions, a chat on the phone or looking on the internet for information. We will find someone to help. We did it
previously and we will do it again.
Assistance is on offer including via the Litton Cheney Observer Facebook Page, The Premier Crew, and various individuals who
have told us they are available to help where necessary. More information is available on the Litton Cheney Website and there will
be updated notices on boards in Litton and other villages in the Bride Valley. We are of course conscious that not all residents
have internet access. Again this is the time when we all need to pull together, and, as before, we are absolutely sure it will happen
without any prompting.
If you do know someone who needs help or keeping an eye on, and you perhaps are not always available to offer that support,
please let us know. This is an ever changing situation. The Litton Cheney Trust have asked us to mention that if anyone is
suffering severe financial hardship to contact Trustee Richard Jones on 482602.
Yet again, "Once more into the breech, dear friends, once more………………!" We really will overcome this ghastly plague, when
we can congratulate and thank our community as a whole for being hugely supportive to all in the face of adversity.
Good Health & Stay Well, and do please find time to check on a neighbour.
Very best wishes,
Bill Orchard - 482669, John Firrell - 482313, Andy King - 482594, Diana Maston 482321, Andrew Price - 482828, Bella Spurrier -
482367 and Parish Clerk Maggie Walsh - 281561