Dorset Travel Newsletter - Suspended

Funding is now available for to help support local voluntary and community organisations that are helping vulnerable people
impacted by the coronavirus pandemic. Grants of up to £5,000 are now available to ease the immediate difficulties communities
are facing and to support their recovery over the coming weeks and months.
Litton Cheney Parish Council is eligible to apply for grants so, if your organisation is in need of support, please contact the Parish
Clerk at:
littoncheney@dorset-aptc.gov.uk
Dorset Coronavirus Community Fund










Climate Emergency Consultation
If you fully complete the survey, we will
enter you in a prize draw for a shopping
voucher for £100 or one of three annual
garden waste collection services.
Public Health update on COVID-19 cases in Dorset
This week's overview
In the last seven days there were 420 confirmed positive cases in the Dorset Council area.
We are starting to see the impact of the national restrictions on our local situation with data beginning to level off, but this will
become clearer in the next couple of weeks. We need everyone to follow the guidance, stay at home as much as possible and
avoid contact with others in order to bring our cases down and put us in the best position for the end of national measures.
What to do if you feel unwell, or live with someone who is unwell
Get a test now and don't leave home for at least 10 days if you have either:
•
a high temperature – you feel hot to touch on your chest or back
•
a new, continuous cough – this means you've started coughing repeatedly
•
loss or change in sense or smell or taste
You could be fined if you do not stay at home and self-isolate following a positive test for COVID-19
Financial help may be available to you if you are self-isolating and on a low income and/or receiving benefits.
You can find more information and advice about COVID-19 on the NHS website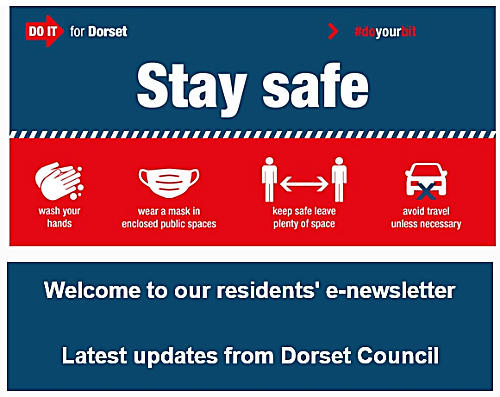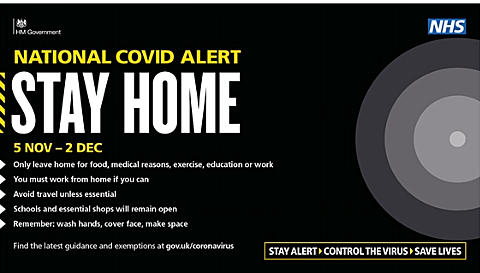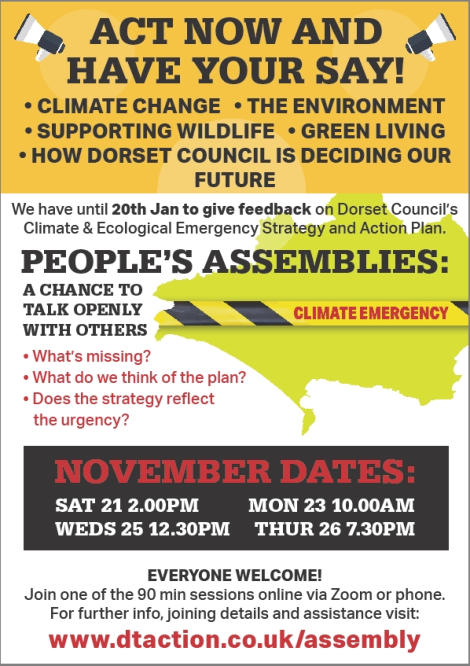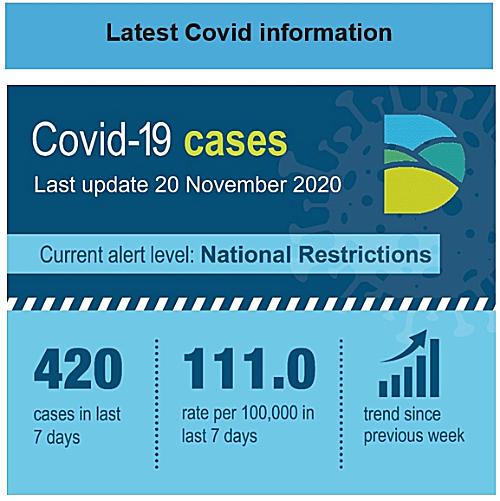 Stay at home - do your bit
Many cases of COVID in Dorset result from visits between different households. Remember – during this lockdown you should
not be visiting other homes and no one should visit your home. Do your bit so we can keep case numbers down and exit
lockdown to a safe and less-restricted Dorset.

Thank you to parents and carers for following the coronavirus guidelines that are in place to keep you, your child, your family and
your school community safe. Here is an important reminder of the rules.
You must not send your child to school if they have the following coronavirus symptoms:
• high temperature
• continuous cough
• loss or change in sense of taste
• loss or change in sense of smell
You can find more information from the NHS about coronavirus symptoms and there is guidance from Public Health Dorset about
what you need to do if your child has symptoms of coronavirus and there is also advice about what to do if your child is unwell
with symptoms not related to coronavirus.
Coronavirus helpline for parents and carers
Are you really worried about how your child is coping with the coronavirus crisis and lockdown?
Do you need someone to talk to about how you can help your child and your family?
If your answer is "Yes!" to any of these questions, telephone 01258 474036 to make an appointment for a telephone consultation
up to 30-minutes with one of our educational psychologists.


Transforming Travel
Transforming Travel is our new overarching initiative to promote changes in the way that people travel in the area.
The Transforming Cities Fund (TCF) is a major programme being delivered under Transforming Travel and will be the largest
sustainable transport infrastructure improvement programme ever seen in the region.
BCP and Dorset Councils are working together to deliver this extensive programme. TCF is funded mostly by a Department for
Transport grant of £79m. Further contributions have also been made by both councils and programme partners such as local
transport companies and business groups.
Following last year's successful campaign, Dorset residents who receive a Winter Fuel Payment, but don't feel they need it,
can 'recycle' their payment to help vulnerable fellow Dorset residents.
Dorset Community Foundation's 'Surviving winter' appeal is now open, raising money to help people with everything from
funding for their fuel bills and hot water bottles to boiler repairs.
Since the appeal started in 2011, generous Dorset residents have donated over £250,000 and helped hundreds of people in
Dorset. This year, the charity fears COVID-19 will force even more people into fuel poverty, with more people staying indoors
and unable to visit friends, family and clubs who may previously have given them respite.
To learn more about the campaign and how you can donate your Winter Fuel Payment, follow the link below. If you need
support, telephone Dorset Citizens Advice on 0800 144 8848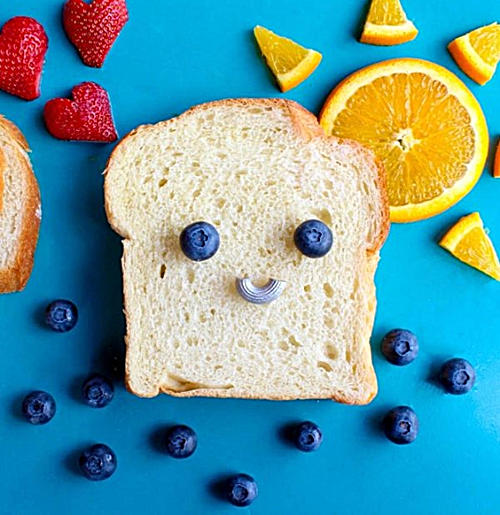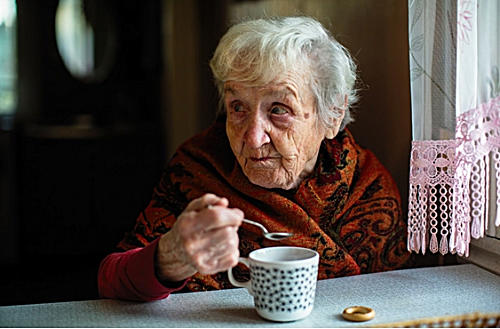 Free school meals over the Christmas holidays
With many families in need of a helping hand this winter, the free school meals scheme is being extended over the Christmas
holidays for those who need it.
Your child may be able to get free school meals if you get any of the following:
•
Income Support
•
income-based Jobseeker's Allowance
•
income-related Employment and Support Allowance
•
support under part VI of the Immigration and Asylum Act 1999
•
the guaranteed element of Pension Credit
•
Child Tax Credit; this is as long as you're not entitled to Working Tax Credit and your annual gross income is no more than
£16,190
•
Working Tax Credit 'run-on' payment (paid for 4 weeks after you stop qualifying for Working Tax Credit)
•
Universal Credit: this is as long as your household income is less than £7,400 a year (after tax and not including any
benefits you get)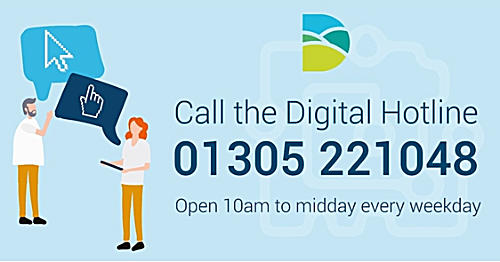 Dorset's Digital Hotline helping even more people get online
Our Digital Hotline is helping even more people get online thanks to a new arrangement with Age UK North, South & West
Dorset.
Anyone can call the Dorset Digital Hotline with a digital question on 01305 221048 weekdays from 10am to 12noon.
The Hotline is manned by a team of volunteer Digital Champions, who can help anyone in Dorset with a wide range of
enquiries that come through to the hotline, including:
•
setting up video calls such as Skype and Facetime to keep in contact with friends and family
•
providing help to get online for grocery shopping
•
setting up and using new devices
•
support for all digital NHS services and e-Consult
•
support to use all digital appliances and solve problems