Dorset Council Waste Services News



Please put your glass out for recycling before Christmas
Please put your glass box out on your recycling collection day before Christmas, even if your box isn't full yet. This makes space in
your box for the bottles and jars you may use over the festive period, which means they're lighter and easier for our crews to empty
after Christmas.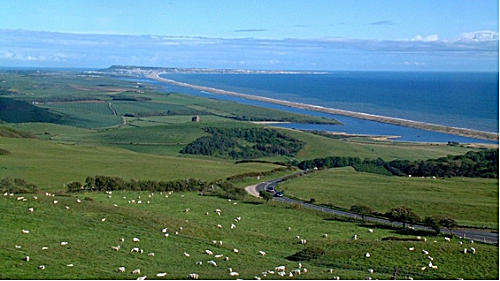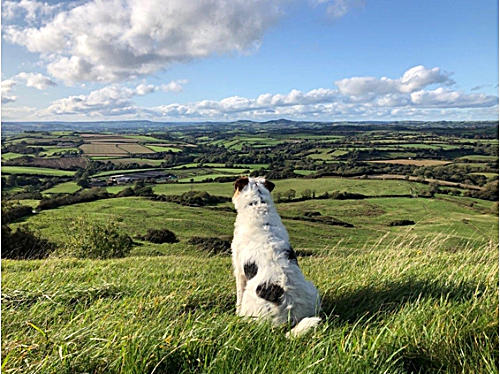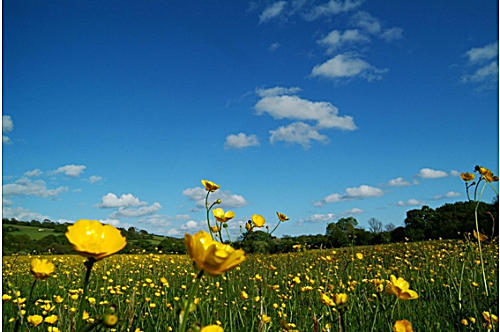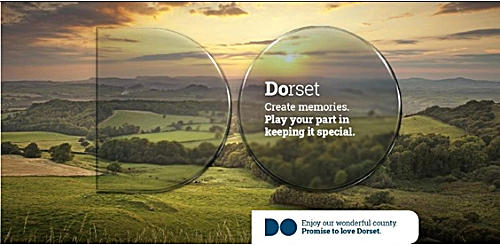 Farming in Protected Landscapes
We are delighted to announce the launch of a new programme to support farmers and land managers in Areas and Outstanding
Natural Beauty and National Parks. There will be around £500,000 to support projects in the Dorset AONB until the end of March
2022 and it is expected the scheme will continue until March 2024. The focus of the programme is to:
support nature recovery
mitigate the impacts of climate change
provide opportunities for people to discover, enjoy and understand the landscape and its cultural heritage
support nature-friendly, sustainable farm businesses
The Dorset AONB Team will be managing the programme locally and you can find out more on our website.



Looking the other way this summer
As summer rolls on and we get a taste for long days and being outdoors, we're often asked to share our 'hidden gems' – places to
go to get away from the coastal crowds.The best advice we can give is 'look the other way'! If you're on a busy beach look inland
and head for the highest point for great views and a sense of space – with over 2,000 miles of public rights of way in the Dorset
AONB, there's bound to be a way up there. Have a look at the Explore map on our website for lots of inland places to
discover.Finding a new activity is another great way to explore new places. For younger families, a riverside picnic could make a
welcome change from the beach. Or look out for forest school or messy art family activities outdoors. For older families,
geocaching and orienteering are a great focus - who could resist the quest to find some of the 100s of geocache treasure boxes in
Dorset? Or check out the Artsreach summer programme for outdoor familyfriendly performances and activities for young people,
with our outstanding landscape as a beautiful backdrop.
New National Nature Reserve
Dorset Wildlife Trust are excited to share news that Kingcombe Meadows and Powerstock Common have been designated by
Natural England as a new joint National Nature Reserve (NNR), the Kingcombe NNR.National Nature Reserves showcase the
best of the country's conserved habitats and support engagement with nature for education and wellbeing. Natural England have
designated over 200 of these gold-standard havens for wildlife across the country, joining up nature reserves in a growing
Nature Recovery Network where wildlife can thrive and spread. Kingcombe Meadows and Powerstock Common, where marsh
fritillary butterflies, bee orchids and bats are among the many thriving species, are wonderful places to visit throughout the year.
Promise to Love Dorset
In Dorset, we are lucky to have mile upon mile of beautiful countryside, coastline and picturesque towns and we want to care
and protect our county for the future. The new

Promise to Love Dorset

campaign is encouraging everyone to be responsible
travellers when out and about in Dorset and support sustainable tourism. Even the smallest things can make a big difference to
local communities and wildlife.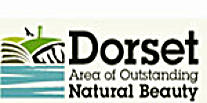 Photo by Claire Moore 3_7_2021
Dorset History Centre News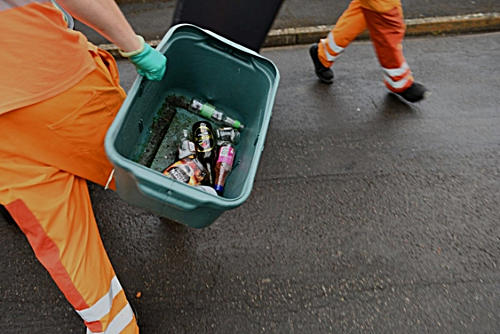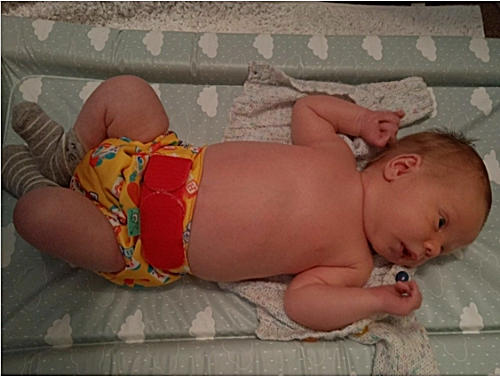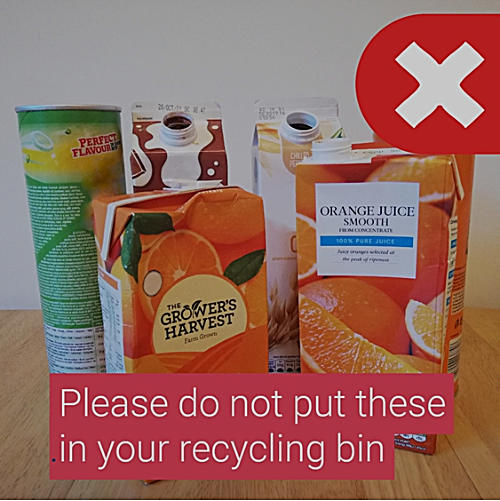 Want to reduce your single use plastic? If you have a baby, try reusable nappies
Choosing reusable nappies helps fight climate change, reduces your rubbish, and saves up to £600 off your nappy bill! Our
reusable nappy scheme now offers parents a nappy starter pack from one of our local reusable nappy retailers.

Cartons need to be recycled separately
Food and drink cartons (eg. Tetrapak) and cardboard containers with metal ends (eg. Pringles tubes) do not go in your recycling
bin - they can be saved up and taken to your nearest recycling bank or household recycling centre. They can also go in your
rubbish bin, but they won't be recycled if they are placed there.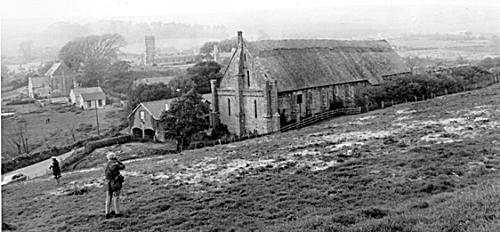 This time, we have another barn for you to work out the location of, pictured in a photograph from 1983.As always, send us your
best guesses, and we will reveal the answer in our next newsletter!
Welcome to February's Newsletter
The evenings are a little bit brighter, the daffodils and snowdrops are beginning to emerge, and it feels like nature is beginning to
wake up as we move into February. Everything just has a bit more of a spring, doesn't it?At Dorset History Centre, the work
continues apace as we move forward into 2022. We have seen our public spaces get busier in January as more people visit us
once more; we have taken in numerous deposits of material since the start of the year; and we are preparing to welcome new
colleagues into Dorset History Centre.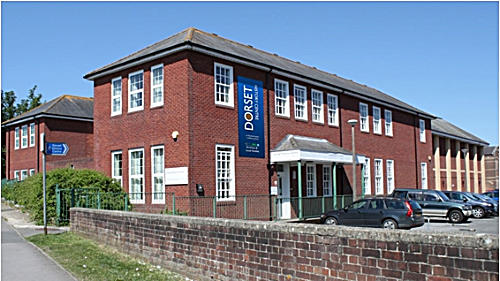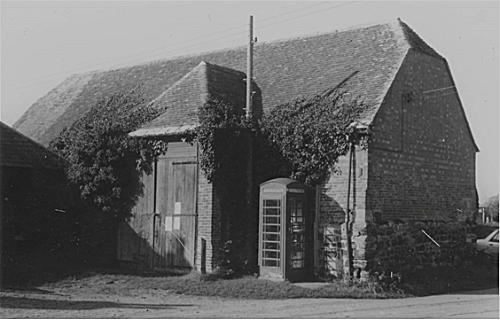 During February the

Historic Environment Record (HER)

and

Portable Antiquities Scheme (PAS)

staff will be moving into the
History Centre to join the Archives and Records Service.This service now comprises the Archives, Historic Environment Record
and Portable Antiquities Scheme for Dorset and BCP with the Local Studies Library for Dorset Council housed at the Dorset
History Centre. In addition the Records Management Service for Dorset Council, housed in County Hall is now also part of the
service.

At Dorset History Centre, we are keen to encourage guest blogs from our readers detailing the research and work they are
undertaking. Michael Pitfield has written us this second post (you can read the first here if you missed it) explaining where fifty
years of genealogical research have led him…

In our last newsletter we shared this image with you and asked you to work outwhere it was taken. Clearly we made this effort too
easy, as lots of people got in touch with us correctly identifying that this is an image of the

tithe barn at Abbotsbury

. Thank-you
to everyone who got in touch with your guesses!