Death Head Hawkmoths
Donated by Bournemouth Natural Science Society, these wonderful creatures
started off as very hungry caterpillars and after a big transformation, have emerged
as adult Death Head Hawkmoths. They have a human skull-shaped pattern of
markings on the thorax and are the fastest moth in the world, flying at speeds of up
to 30 mph! The Rangers at Avon Heath need to feed the moths by hand with honey
water ever couple of days. When you're next at Avon Heath come and see the
Rangers for a closer look.
Dorset Council Waste Services News
Dorset History Centre News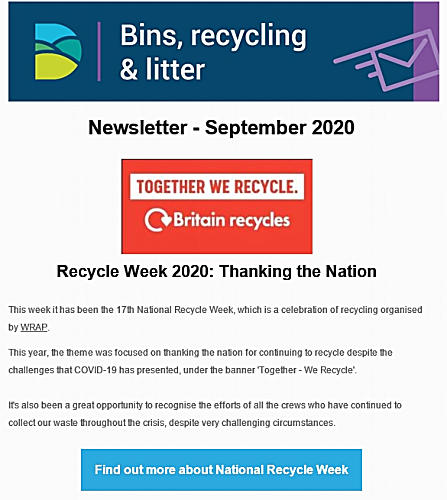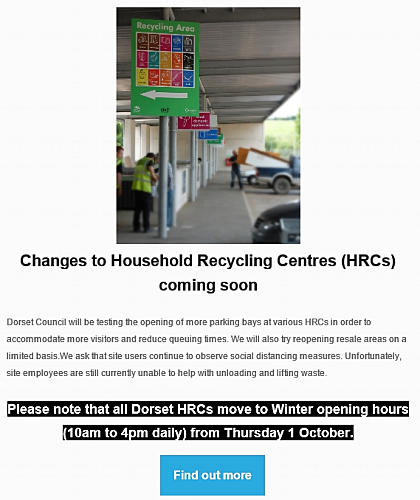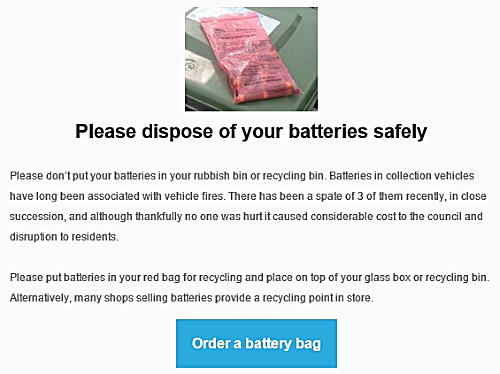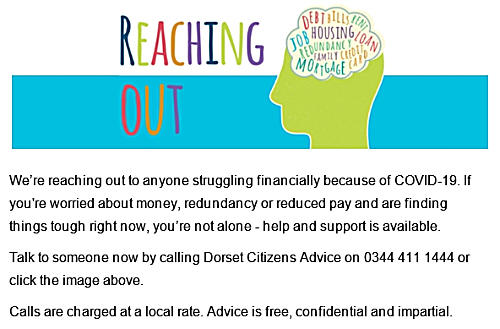 Bumper Dormouse Season!
Hazel dormice used to be widespread in Britain, but have declined in both
population and range over the past 100 years, with a population decline of 51%
since 2000. Dormice prefer the new growth of woody vegetation that arises after
woodland management. At Thorncombe Wood, we manage our patch of hazel
woodland with a traditional coppice rotation. We are delighted to announce the
discovery of two separate litters of six juvenile Dormice, found in two areas of
new growth coppice, by licenced surveyors. The careful management of the
woodland and hard work put in by the rangers and volunteers is proving
beneficial to our resident Dormouse population.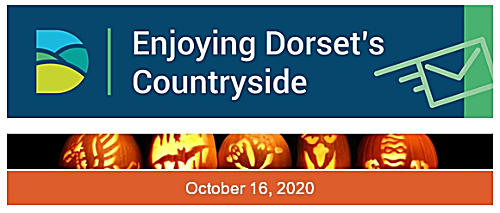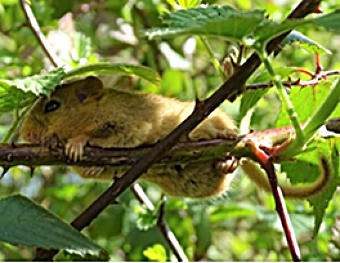 Volunteers return to East Dorset
After a summer like we've never experienced before, it was great to be able to
welcome back some of our regular volunteers to the Rights of Way network and
Avon Heath Country Park. In line with Government Guidance, we have restrictions
in place such as smaller numbers at each task, but it seems to be working and
proving popular. Dorset's abundance of footpaths, bridleways and open space
have been appreciated more than ever since the Pandemic began, with people
spending more time out and about. We are so grateful to our volunteers for
helping with the maintenance of our sites and paths - they are invaluable! Fancy
coming to help out? Call Kate Martin 01425 478082 to find out more.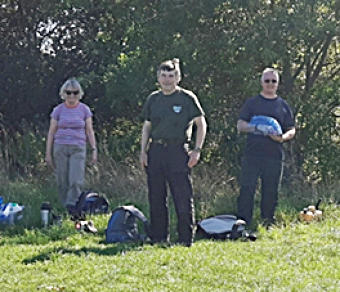 'Dorset Wild Seas' Exhibition and Kids' Trail
A new exhibition at Durlston Castle's Fine Foundation Gallery explores the
underwater wildlife, habitats and landscapes just off the Dorset coast. Dorset Wildlife
Trust commissioned artist Antonia Phillips to produce drawings and paintings of this
extraordinary secret landscape, while the exhibition also features artefacts and
objects from beneath the waves. The exhibition runs daily from 24 October - 29
November and entry to the Castle and Gallery is free.
Looking for something for the children to do this October half term? A special 'Wild
Seas' kids trail will be running alongside the exhibition - £3 per child with a prize at
the end.
Photo: Basking Shark Portland Cliffs © DWT Antonia Phillips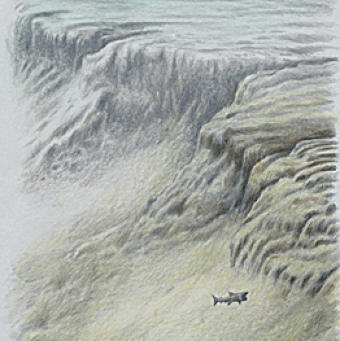 Swart bats, whose wings be-webbed and tanned
One animal we all associate with Halloween is the bat. At Thorncombe Wood, we
have populations of both Pipistrelle species (smallest UK bats), Noctules (largest
UK bats) and Natterers, who will now be breeding before going into hibernation.
The poet, Thomas Hardy, who grew up wandering this woodland, writes about bats
in his poems Domicilium and Musical Box (see title). There is no need to associate
them with 31 October though as all our bat species eat insects!
Photo © Ian Metcalfe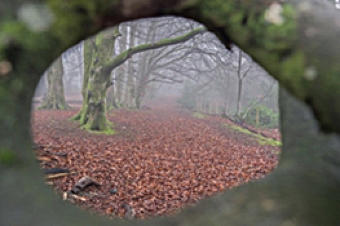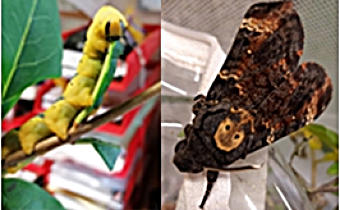 Earth Photo 2020
Earth Photo 2020 is coming soon to Moors Valley Country Park and Forest. The
free outdoor exhibition developed jointly with the Royal Geographical Society (with
IBG), aims to stimulate conversations about the world, its inhabitants and our
treatment of both. See a stunning selection of the shortlisted images displayed
within the beautiful landscape of Moors Valley between 24 October 2020 and 21
February 2021.
Photo: Jacopo Pasotti, A Resilient Innovation 2.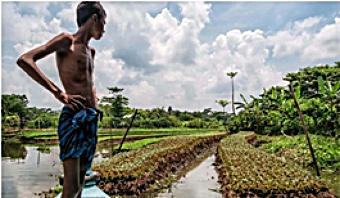 Welcome to November's newsletter!
With the pumpkins packed away for another year; poppies pinned to coats, hats and scarves; and attention beginning to turn towards
the normal end of year festivities, in very non-normal circumstances; work continues at Dorset History Centre!
Whilst this newsletter reaches you at the beginning of a second period of lockdown, we hope the content will provide some distraction
from other events!
In this edition we have:
•
•
Updates about accessing Dorset History Centre
•
•
How our Conservator repaired the music books of Thomas Hardy
•
•
Ghost hunting at Athelhampton House
•
•
Another unknown photograph we need your help with
•
•
Updates from our social media
From all of us at Dorset History Centre, we wish you well during this period.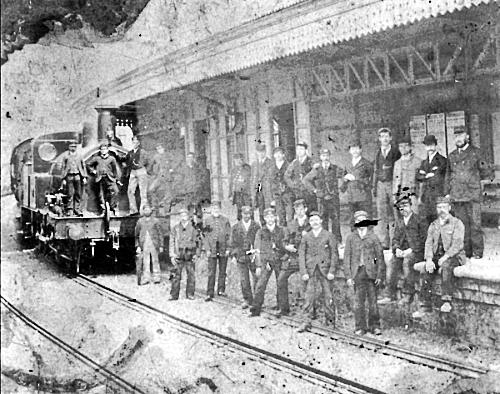 This time, we have a country house for you that remains unidentified in our collections. If you have any thoughts about which
house this was, please let us know.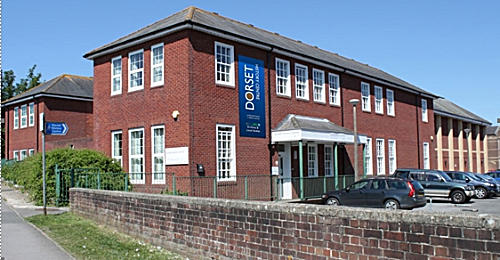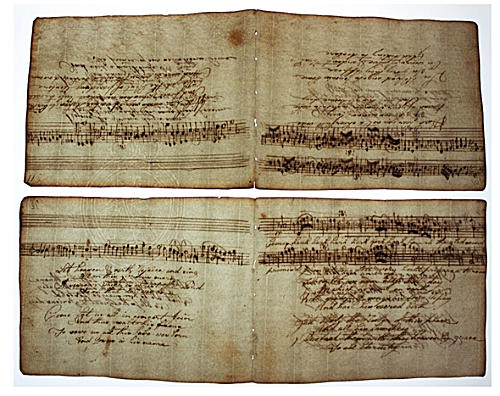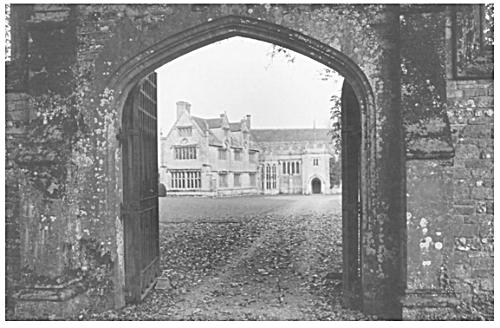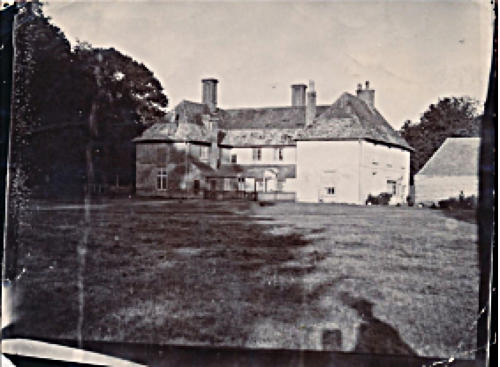 Lockdown Information
Following the latest government announcements, Dorset History Centre will be closed to the public from Thursday 5th November
2020 until further notice. Dorset History Centre staff will continue to respond to public enquiries. If you have an enquiry, please
email us on: archives@dorsetcouncil.gov.uk. Please be aware, however, that processing enquiries may take longer than usual.
Dorset Registration Service is remaining open, and you can contact the team on 01305 225153 or email
registrars@dorsetcouncil.gov.uk
Updates will be posted to our Twitter account (@DorsetArchives) and website, as and when circumstances change.
Repairing the Music Books of Thomas Hardy
Amongst a collection of items belonging to Dorset County Museum, that were brought to the Dorset History Centre for
conservation, were two music books. One belonged to Thomas Hardy's father, and the other his grandfather (who were both
also called Thomas). These books are fascinating examples of home-made bindings, with atypical sewing and making use of
materials found around the house.
In a recent blog, our Conservator explores how she has preserved these two valuable books...

A Dorset House and Its Ghosts…
Athelhampton House, just outside Puddletown, dates from around 1485. Although much altered and expanded, the core of the
house and the surrounding gardens have seen out the Tudors, Stuarts, the English Civil War and the changing fortunes of the
landed gentry.
Perhaps then it is unsurprising that Athelhampton has long been supposed to house a wide variety of non-corporeal
residents...

Do You Know Where this Picture Is?
In the last newsletter we offered you the above image of an unknown station and its workers, and asked for your help in
identifying which station it may have been.
A few eagle-eyed observers told us that this was the station at Bridport, with one person informing us that "It was taken during
1884 at the completion of the new down side platform at Bridport station. The locomotive in the view is No.1308. The photograph
is shown on page 58 of "The Bridport Railway" by B.L. Jackson & M.J. Tattershall published by the Oakwood Press in 1998
which covers the entire history of the branch line."