Death Head Hawkmoths
Donated by Bournemouth Natural Science Society, these wonderful creatures
started off as very hungry caterpillars and after a big transformation, have emerged
as adult Death Head Hawkmoths. They have a human skull-shaped pattern of
markings on the thorax and are the fastest moth in the world, flying at speeds of up
to 30 mph! The Rangers at Avon Heath need to feed the moths by hand with honey
water ever couple of days. When you're next at Avon Heath come and see the
Rangers for a closer look.
Dorset Council Waste Services News
Dorset History Centre News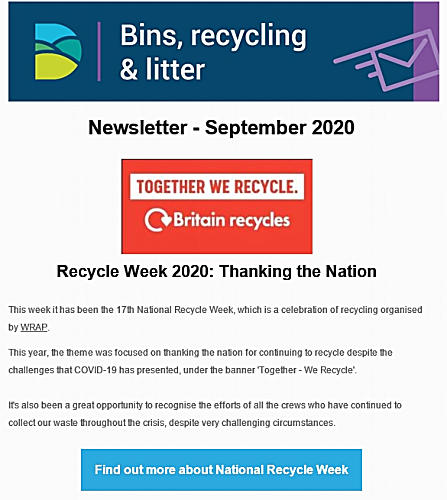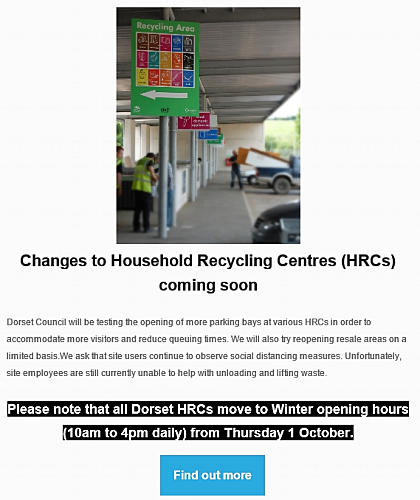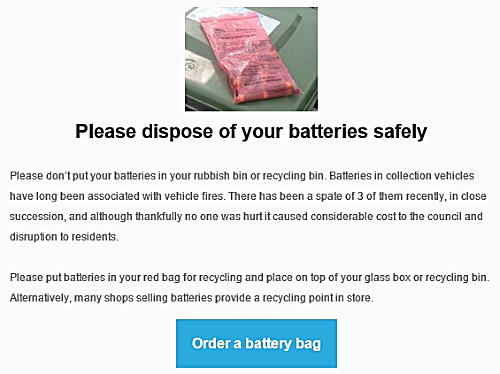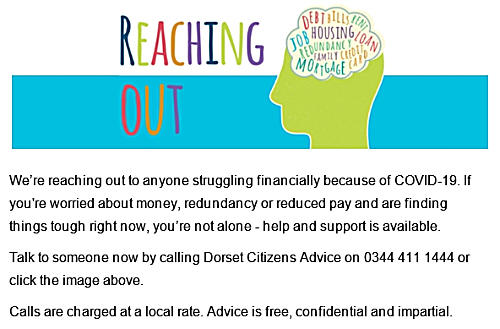 Bumper Dormouse Season!
Hazel dormice used to be widespread in Britain, but have declined in both
population and range over the past 100 years, with a population decline of 51%
since 2000. Dormice prefer the new growth of woody vegetation that arises after
woodland management. At Thorncombe Wood, we manage our patch of hazel
woodland with a traditional coppice rotation. We are delighted to announce the
discovery of two separate litters of six juvenile Dormice, found in two areas of
new growth coppice, by licenced surveyors. The careful management of the
woodland and hard work put in by the rangers and volunteers is proving
beneficial to our resident Dormouse population.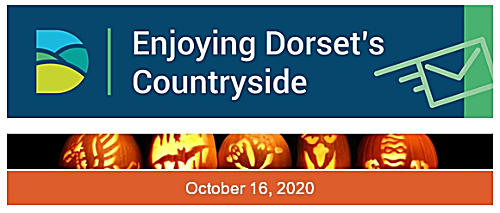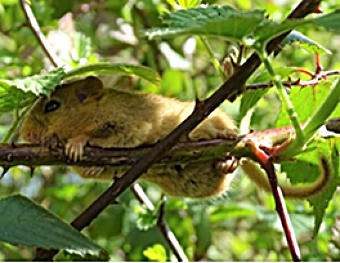 Volunteers return to East Dorset
After a summer like we've never experienced before, it was great to be able to
welcome back some of our regular volunteers to the Rights of Way network and
Avon Heath Country Park. In line with Government Guidance, we have restrictions
in place such as smaller numbers at each task, but it seems to be working and
proving popular. Dorset's abundance of footpaths, bridleways and open space
have been appreciated more than ever since the Pandemic began, with people
spending more time out and about. We are so grateful to our volunteers for
helping with the maintenance of our sites and paths - they are invaluable! Fancy
coming to help out? Call Kate Martin 01425 478082 to find out more.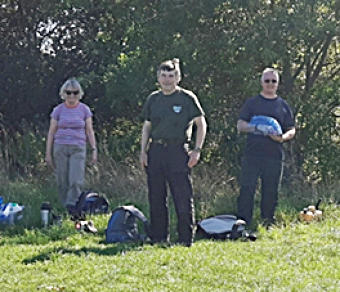 'Dorset Wild Seas' Exhibition and Kids' Trail
A new exhibition at Durlston Castle's Fine Foundation Gallery explores the
underwater wildlife, habitats and landscapes just off the Dorset coast. Dorset Wildlife
Trust commissioned artist Antonia Phillips to produce drawings and paintings of this
extraordinary secret landscape, while the exhibition also features artefacts and
objects from beneath the waves. The exhibition runs daily from 24 October - 29
November and entry to the Castle and Gallery is free.
Looking for something for the children to do this October half term? A special 'Wild
Seas' kids trail will be running alongside the exhibition - £3 per child with a prize at
the end.
Photo: Basking Shark Portland Cliffs © DWT Antonia Phillips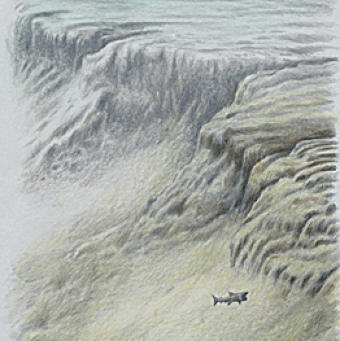 Swart bats, whose wings be-webbed and tanned
One animal we all associate with Halloween is the bat. At Thorncombe Wood, we
have populations of both Pipistrelle species (smallest UK bats), Noctules (largest
UK bats) and Natterers, who will now be breeding before going into hibernation.
The poet, Thomas Hardy, who grew up wandering this woodland, writes about bats
in his poems Domicilium and Musical Box (see title). There is no need to associate
them with 31 October though as all our bat species eat insects!
Photo © Ian Metcalfe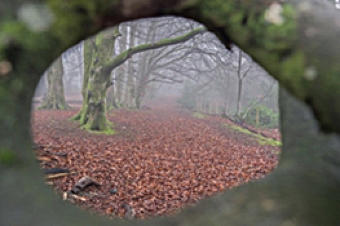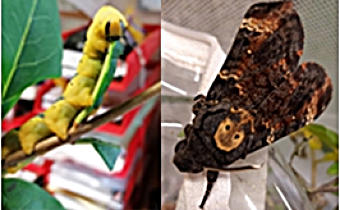 Earth Photo 2020
Earth Photo 2020 is coming soon to Moors Valley Country Park and Forest. The
free outdoor exhibition developed jointly with the Royal Geographical Society (with
IBG), aims to stimulate conversations about the world, its inhabitants and our
treatment of both. See a stunning selection of the shortlisted images displayed
within the beautiful landscape of Moors Valley between 24 October 2020 and 21
February 2021.
Photo: Jacopo Pasotti, A Resilient Innovation 2.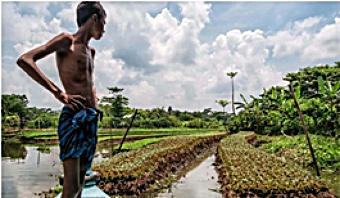 Welcome to October's newsletter!
As we move into autumn with darker mornings and chillier evenings; the clocks on the verge of falling-back and Halloween just around
the corner; our newsletter is here for you whilst you are cuddling that extra mug of warm cocoa, or diving under another blanket. In this
jam-packed edition:
•
Black History Month - an interview with John Stockley
•
Black History Month - Black Voices Matter
•
What can you learn from burial registers?
•
Another unidentified location for you to help us with
•
And what's been happening on our social media.
Black History Month: John Stockley
Back in January we were introduced to Leslie John Stockley, local son of a black G.I. and a Weymouth woman. John, as he prefers
to be known, generously spent some hours with our interviewer, allowing her to record his life story. Interviewees from minority
ethnic backgrounds are under-represented in the Dorset Sound Archive, and John has had an exciting life which sheds light on
Weymouth's past in a unique way.
The interview has now been catalogued, and we've had a look at some of the topics John discussed in a recent blog post.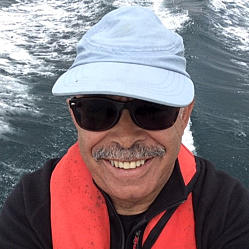 Black History Month - Black Voices Matter

Earlier in the year we explored how easy or difficult it is to find evidence of black people in historical records. The Black Lives Matter
movement has shone a spotlight on the importance of making sure that history reflects the lives of all people and we have found
stories of black people in the records from our archive that may surprise you.

In three recent blogs we have looked at the wide range of information Burial Registers can tell us other than the basic information
about someone's burial.
They can include:
•
Cause of death
•
Signs of fever or diseases
•
Criminal activities
•
The thoughts of the Vicar
•
...and more besides!
What do Burial Registers tell us?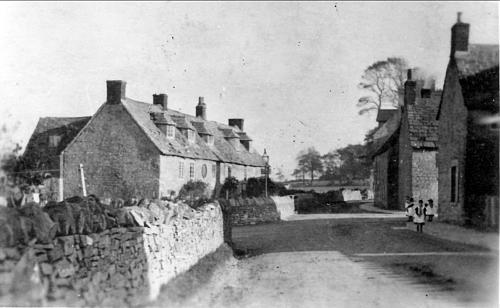 Do you know where this picture is?
In our last newsletter we offered you the above image of an unidentified village scene. It seems that the location may have
stumped many of you, but a couple of eagle-eyed readers pointed out that the image is actually of

Herston Cross in Swanage

.
One reader helpfully explained that "

nothing on the left hand (north) side of the picture survives; the buildings on the right (south)
are now numbered as part of the High Street, either side of the entrance to Bell Street. The cottages on the left include the original
Herston Farm buildings and what was once the parish poor house. They were demolished in the late 1890s by George Burt
(Hardy's 'King of Swanage) who built a row of 12 houses known as Herston Cross Cottages, with a small shop at each end
."
As always, thank-you to everyone who offered suggestions!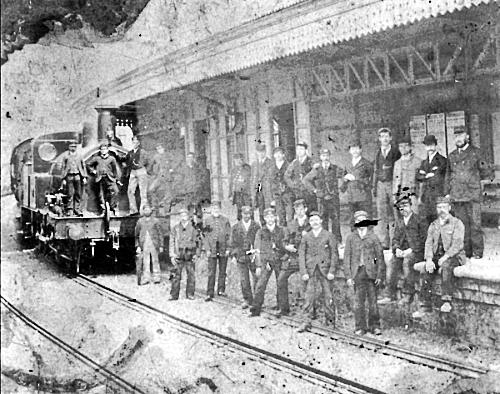 This time, we have another challenge for you! This rather grainy image of railway workers and their train was likely taken in the
late 19th Century, but we don't know where!
If you have any ideas about train stations, or would like to hazard a guess as to which station this may have been, please get in
touch with us!