Dorset Council Waste Services News
Dorset History Centre News






Newsletter - May 2021
We hope you find this email useful. As ever, we'd love to hear from you about how it could be better and your own tips for ways
to reduce, reuse and recycle.
The Great British Spring Clean 2021 has begun!
This spring, join Keep Britain Tidy and a community of Litterheroes on a MillionMileMission to clear litter from our streets,
parks and beaches. Because what is good for our environment is good for our mental and physical health too.
You can head over to the website to find out more and let them know how many minutes and hours of litter picking you would
like to pledge during the Great British Spring Clean.
If you want to organise your own litter pick, please have a look at our
Community Litter Pick webpage
to see how we can help.
Reduce your food waste, help combat climate change and save money!
At a time when we're all trying to play our part in tackling Climate Change, there's one easy action we can take – and it will also
save us money!
The edible food we throw away contributes to climate change. We are wasting not only the food but the valuable resources that
have gone into creating it too - from fertilisers and water that was used for growing it, to the greenhouse gases created from its
production and transportation.
Here are some handy tips on how to reduce your food waste:
Get your portions right
– It's very easy to cook too much pasta and rice. Obviously, appetites differ, but a quarter of a standard
mug of uncooked rice or two generous handfuls of uncooked pasta per person are a good rule of thumb when estimating
quantities required.
Store food correctly
– Food lasts longer if stored in the right places. Bread is best stored in its original packaging in a cupboard
or in a bread bin, not the fridge. Potatoes should be kept in a breathable bag/sack (not plastic packaging) and stored in a cool,
dark place.
Get the best use out of Fridge/Freezer
– Setting your fridge down to 5 degrees will keep food fresher for longer. Freezing what
you won't eat is like pressing the pause button. All kinds of foods can be frozen, right up to the "use-by" date, including milk and
bread.
For more hints and tips visit the
Love Food Hate Waste website.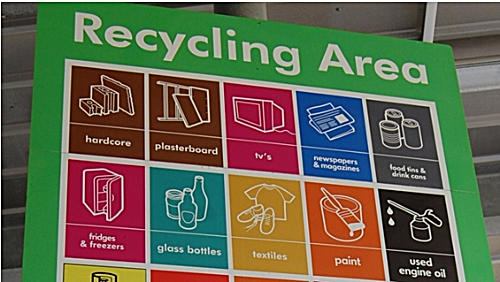 How do you use your Household Recycling Centre?
We want to know more about how you use your local Household Recycling Centre (HRC, or "the tip") and your views on the
permit system we're using.
Dorset Council has 10 HRCs, open 362 days a year and always free to visit. Most people can just turn up in their cars, but
some vehicles – mainly vans – require a permit to access our HRCs, and some vehicles are not allowed on site at all.
These permits are free, easy to apply for, and we mainly use them to help prevent rogue traders from using these publicly-
funded facilities to illegally drop off commercial waste.
We want to understand more about HRC users' habits when visiting our sites – how often you visit, what you bring, which sites
you use etc. We also want your views on our permit system and how vehicles should be able to access sites, so we can help
create a better and fairer access policy in the future.
Whether you use a permit or not, we'd love to find out more about your HRC visiting habits and get feedback on our current
vehicle permit system. Please take a few minutes to complete the survey - thank you for your participation.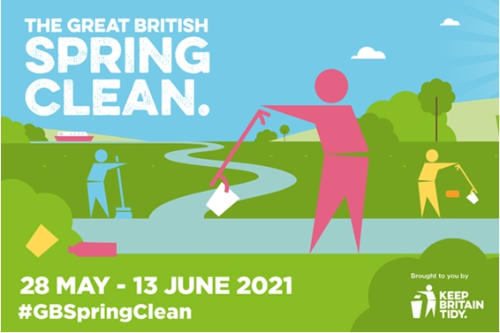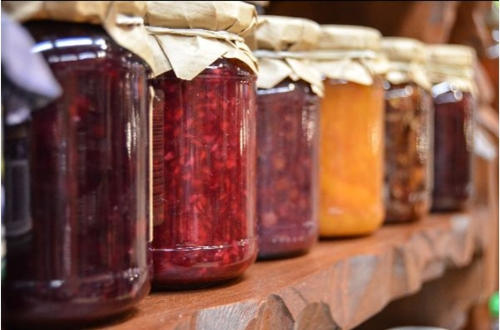 Welcome to May's newsletter!
Though May hasn't perhaps been the warmest or sunniest month of the year, it has been notable for Dorset History Centre! May
has been Local and Community History Month, and through the course of the month we have been sharing stories of the wider
work being done across the county (and indeed further afield), via our blog pages, via twitter, and for the first time, as online
events!
We are thrilled with the successes of all of these, and are looking at doing more of these sorts of things in future, so keep your
eyes peeled!
In this newsletter you can find out:
•
The fascinating story of Ludwig Loewy who fled Nazi Germany
•
A look at a forgotten Peninsular War hero
•
News of how you can get involved at Dorset History Centre
•
Another 'where are we?' photograph for you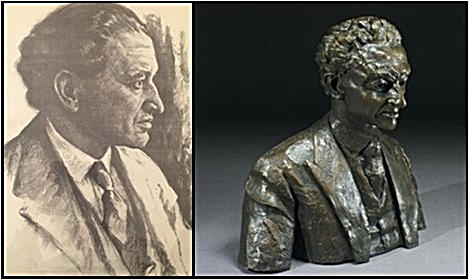 The County of Dorset has been home to many individuals, men and women who in their own specialist fields have made a
great impact upon society worldwide whether it be in the form of literature, music and the arts, evolution or science and
technology.
Amongst those who have contributed so much was a man born in 1887 a long way from Dorset. Ludwig Loewy, one of 9
children born into a Jewish family in Becov, near Caribad, Bohemia – now the Czech Republic.
In this guest blog you can learn more about Loewy, and his contribution to engineering work in Bournemouth, Poole and the
UK more generally...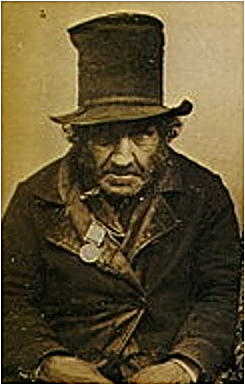 Henry Maidment was an agricultural labourer who lived in the North Dorset village of Pimperne. In 1866, Henry was one of the
few surviving British Army veterans who had fought Napoleon Bonaparte's French Army in the Spanish Peninsular War.
At 83, he could not work and had hit hard times. He was surviving on a parish handout of just two shillings and sixpence
(12.5p) per week and a single loaf of bread...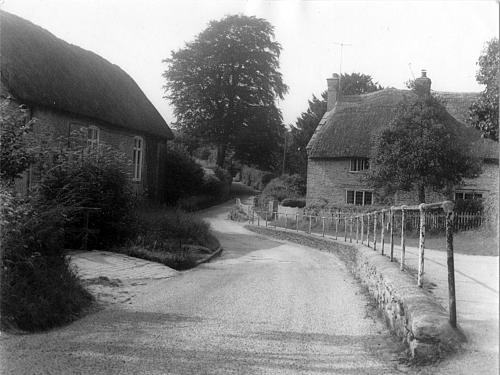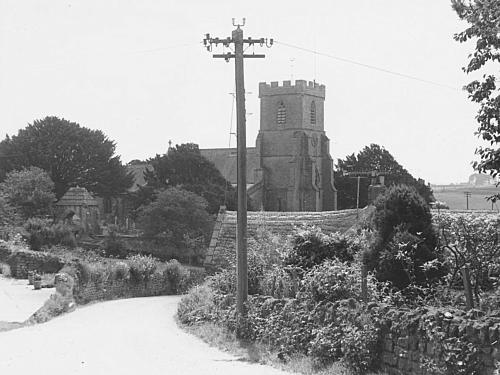 Last month we shared this photograph of a winding country lane and thatched cottages. A number of you correctly identified
that this was from Melbury Osmond taken in the middle of the 20th Century.
Do you recognise this church scene? Send us your best guesses, and we will reveal the answer in our next newsletter!