NICHOLAS PETER HORSLEY 'NICK' 1957-2020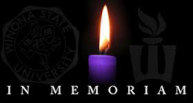 A TRIBUTE TO NICK HORSLE

Y - Given by Alicen Dines, Celebrant, at his Cremation Service on 4 June, 2020
Nick came into the world two days early, perfectly healthy but classed as premature by the
doctor because he weighed in at just 4lbs and 9oz. He took after his mum Jean and it was his
sister Gillian who, apparently, got the height. Fast forward many years, when Nick shook hands
with Prince Charles who visited the farm he was working on, he noticed that Prince Charles
wasn't very tall either. They

both

took after their mums!
Family was always very important to Nick. He was a caring son to Jean and Peter, and a
brother to Stuart and Gillian. When Nick was almost 3 years old, he became a big brother to
Stuart in 1960 and then to Gillian in 1964. The family moved to Middle Farm in Long Bredy in
1971. Nick and Stuart went to Colfox and Gillian went to Thorners' school in Litton Cheney.
Years passed and they all left school and got jobs. Nick of course chose farming.
Later
on,
Stuart
married
Helen
and
Gillian
married
Gus.
Nick
became
an
uncle
to
Robert,
followed
by
Lee,
Kevin,
Lloyd
and
Aaron.
Nick
insisted
that
they
only
ever
call
him
Nick.
When
Nathan
and
Chloe
got
together
and
had
Sam,
Nick
didn't
feel
that
it
was
right
for
him
to
assume
the
title
of
grandad
as
Sam
wasn't
a
blood
relative.
He
said
that
Sam
could
choose
what
he
wanted
to
call
him.
From
somewhere,
Sam
chose
the
name
"NeeNee".
It
caused
many
a
chuckle
when
Sam
shouted
it
out.
Nick
was
a
fun
grandad
-
always
up
for
playing
with
Lego,
hide
and
seek,
football
–
whatever
Sam
wanted
to
do.
All
of
Nick's
family
had
a
huge
place
in
his heart.
Nick had always wanted to farm from a young age. He loved his work. When he and brother Stuart got together, it was farming talk
non-stop. As boys they used to squabble a bit, and his Mum Jean's approach was to smack them both, so she always knew she'd
got the right one that way! That was all forgotten as adults; they were good friends.
Nick had a great bond with animals, especially the cows that he worked with. He took a lot of care with them and some would wait
around for him to pat them. He was careful too with the farm machinery, treating everything as if it were his own. The times he was
most visibly upset was when they lost an animal on the farm, or when there was an accident. There were two accidents in quick
succession at one farm he was working at. On separate occasions a lorry drove into a tractor pulling a trailer, and then a machine
that Nick was driving. A workmate and a lorry driver were killed and, naturally, Nick was extremely upset.
He loved all animals, including their pets but when Jackie moved in, he drew the line at six cats so they agreed on two – plus two
guinea pigs. She says he used to pretend he wasn't as soft-hearted as he was but it was obvious because he couldn't watch any
TV programme that showed animal cruelty – especially Paul O'Grady's show about rescue dogs.
Aged 49, Fate decided that Nick would not be single and 'married to his work' (as he used to say) anymore. The day Jackie
popped into The White Horse turned out to be a special day for them both. Jean remembers that, true to his character, Nick kept
very quiet about meeting Jackie. Jean remembers he never said a lot, even when he was feeling ill. She asked him directly one
day whose bike was in the garage. It was 'a friend's', he said.
Nick and Jackie were married two years later at Mountfield and have been happily married ever since.
Nick enjoyed life at a steady pace, being in the moment, not worrying about the past or the future. He disliked conflict and
confrontation: he wanted to get on with everyone. And he did. He was well-liked and had lots of friends – all of whom were
important to him. He treated everyone as he would like to be treated himself. He was cheerful and had a good sense of humour.
He wasn't one for many possessions: his one pride and joy was his Lotus Elise. He worked up from owning a moped to a mini, to a
sporty Ford Fiesta but the Elise was the peak. And of course, he was passionate about driving a tractor – preferably a John Deere.
He and Jackie have had some great road trips, including their honeymoon to Norfolk. A highlight of that trip was a tour of the Lotus
Elise factory, which Jackie arranged for Nick's birthday and which he really loved. Nick was always a home-bird as far as taking
holidays were concerned. He always thought that there were loads of places to visit in this country without going abroad, and he
always maintained that he would never step foot on an aeroplane. Then he suddenly realised that he could actually leave the
country by way of a cruise, and that was the awakening of his adventurous streak. For his 60th birthday in 2017, he decided that
he quite fancied a trip to Norway with P&O. He and Jackie sailed on the Arcadia and Nick was like an overgrown child - so excited
about the whole experience.
They had a balcony cabin and one morning he got up at and went out on the balcony, then came rushing back in to wake Jackie up
to see the stunning scenery. It was 3 o'clock in the morning. She is so glad now that she had the opportunity to visit Norway with
him, as it went on to be a favourite topic of conversation. They took a second trip in February last year, going right up into the Arctic
Circle.
Lots of happy memories were made, especially on the first cruise as Nick was so eager to grab every opportunity to see whatever
they could and make the most of every moment. Jackie almost had to drag him off the ship when they docked in Southampton. It
was certainly money well spent!
Nick was very interested in history and he shared his knowledge and passion with Jackie. They both enjoyed holidays and trips
visiting castles and museums. In exchange, Jackie shared her love of music with Nick, expanding his horizons quite a bit. He was
a Suzi Quatro and Status Quo fan but, in general, he wasn't keen on loud music in the house. Jackie would turn up the volume a
bit when he was out at work.
As a reserved kind of man, Nick didn't like having his photo taken and hated being the centre of
attention - so birthdays and Christmas weren't his favourites. He put the emphasis on other
people, to whom he was very caring and generous-hearted. I'm sure everyone can remember
something kind he did for them. He bought Nathan his first mopeds and it was his instinct to
make sure that everyone was ok – right up to the last. He showed Jackie all the practical things
she needed to know in the house. He only gave her one instruction for the future, just a joke
really: don't spend too much money!
Most people have been shocked at the speed of Nick's illness and death. He was very well
looked after at the Fortuneswell Unit in Dorchester County Hospital. Nick took the time to tell all
his friends individually about his illness.
His passing reminds us that we can't take anything for granted in life, and that we need to
treasure our time with family and friends. The family has found it very touching to know that
Nick meant so much to so many people. It says so much about what a caring nature he had,
and how he drew so many people to him.
He will be sadly missed by Jackie, his mum, the wider family, his many friends and workmates
over the years and the White Horse family. There will be a special gathering at the pub in his
honour as soon as restrictions are lifted – a welcome opportunity to raise a glass to him.
Heaven for Nick would definitely mean being out on the land, on a tractor and, maybe, if there's
a good pint of cider and a meet up with his Dad and Jackie's Dad too, that would be perfect.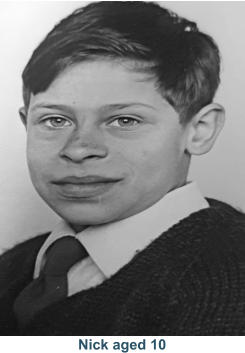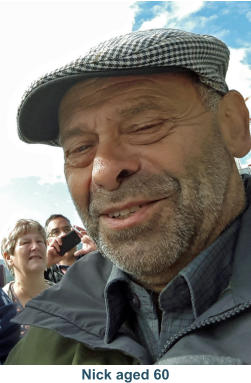 IN MEMORIAM - CONTEMPORARY




STEVEN SPURRIER 1941-2021
It is with immense sadness that we share the news of Steven's death, on the 9th of
March, at home here in Litton Cheney surrounded by family. Steven was a pioneer
in wine - a visionary who never lost his passion for new projects, new discoveries
and the world of wine.
He will always be remembered for founding the Académie du Vin, the celebrated
Judgement of Paris and in recent years, the Académie du Vin Library and, of
course, together with his wife Bella, Bride Valley Vineyard – as well as much else
besides. He was also a hugely loved husband, father and grandfather.
He will be sorely missed, not just by his immediate family and friends, but by people
right across the world of wine. His enthusiasm and love of wine will live on through
Bride Valley Vineyard, the Académie du Vin Library, the relaunched Académie du
Vin in Canada and through the work of the many wine makers, wine writers and
wine educators he championed.Steven Spurrier was born in Cambridge on 5 October
1941. He was educated at Rugby School, before studying at the London School of
Economics. His interest in wine was first piqued after drinking 1908 Cockburn's Port
when he was 13 years old.
He entered the wine trade in 1964 as a trainee with London's oldest wine merchant
Christopher and Co. In 1970 he moved to Paris where he persuaded an elderly lady to
sell him her small wine store located in a passageway off the rue Royale. From 1971 he
ran the wine shop Les Caves de la Madeleine, where clients were encouraged to taste
wines before they bought them, which achieved recognition as a highly regarded
specialist wine shop. In 1973 he started L'Academie du Vin, France's first private wine
school.
He sold his wine interests in France and returned to the UK in 1988, becoming a wine
consultant and journalist. He was director of The Christie's Wine Course, which he
founded with Christie's Education in 1982. He was also a wine consultant to Singapore
Airlines, and consultant editor to Decanter. In 2019, he founded the Academie du Vin
Library with Simon McMurtrie to publish wine writing. The Library published the latest
edition of his memoir in 2020.
He received several international awards for wine writing including Le Prix de Champagne Lanson and the Bunch Prize, both for
articles published in Decanter. In 2001 he was awarded Le Grand Prix de l'Academie Internationale du Vin and The Maestro Award
in honor of Andre Tchelistcheff. In 1988 he was made Le Personalite de l'Annee (Oenology) for his services to French wine. He has
also received the Ritz Carlton Millennia Singapore Lifetime Achievement Award and the Prix Louis Marinier. He was a regular judge
on the international wine tasting circuit and the chairman of the Japan Wine Challenge and the Decanter World Wine Awards.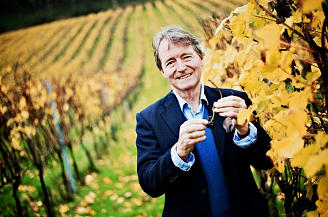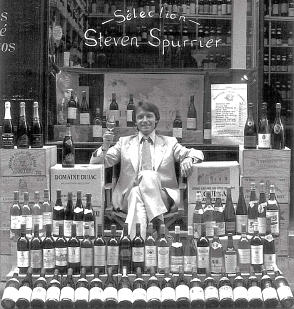 Eddy Fry passed away on Saturday, March 20 at the age of 87.
Alongside his work with the Duchy of Cornwall to create Poundbury, Eddy was heavily involved in the community - becoming
president of Bridport Rotary Club in 1991.
He was best known for his work with CG Fry and Son Ltd, the building company founded by his father, Charles.
Born in Litton Cheney and schooled in Bridport, Eddie completed an apprenticeship in bricklaying with a Dorchester building
company in his youth. After completing his compulsory national service he then came back to join his father's building and
undertaking firm.
In 1959 they built their first house together at Litton Cheney, constructed
for a chemist from Weymouth. In the same year, Eddy married his wife
Sheila, who he had been introduced to by his sister Ruth.
As the company grew, Eddy became increasingly involved in the running
of the business, overseeing refurbishment work of many large houses in
West Dorset, new buildings, and general repairs, eventually taking over
the running of the company from his father in the late 1960s.
Alongside his son, Philip, Eddy expanded the company in 1991 with
award-winning developments in Abbotsbury and Broadwindsor.
In 1992 CG Fry and Son began working with the Duchy of Cornwall,
overseen by Prince Charles, for the first phase of the Poundbury
development, designed to be an extension of Dorchester. The firm has
since been responsible for building more than 1,000 new homes, offices
and shops at Poundbury, which is currently home to approximately 3,800
people.
Eddy officially retired from the company once he reached his late 60s,
but he never truly hung up his hard hat, always being on hand to provide
guidance and advice.
Eddy's son, Philip, said: "My father was one of West Dorset's characters,
he had a wonderful career and achieved a huge amount and has left a
fantastic legacy. As well as being a great a family man, was also heavily
involved with the community. He had many great friends and had a lot of
fun supporting their charitable causes.
He was a true west Dorset gentleman with great character and
determination and was always willing to help and support people
throughout his life. He will be fondly remembered by family, friends and
colleagues. He touched many people's lives in a positive way. Most of all
he was family man and he will be deeply missed by us all."
Eddy leaves behind his loving wife Sheila, who has been by his side faithfully supporting him for 61
years, his two children, Janet and Philip, and his three grandchildren Francesca, Saskia and Ben.
Eddy took a great interest in the local community, particularly the Bridport Rotary Club of which he
was a longstanding member and a former president. Roger Pollock, president of the Bridport
Rotary Club, said: "Eddy Fry was a much loved and valued member of the Rotary Club of Bridport
for 36 years. He joined Rotary in 1985 and was elected president in 1991. He was awarded the
Paul Harris Fellowship award which recognises outstanding service. His enthusiasm for Rotary was
evident in his fundraising efforts over the years. Eddy will be sorely missed by all his friends in
Bridport and the wider Rotary family"
Eddy had a great love of bell ringing and was captain of the bell tower at St Mary's Church in Litton
Cheney - as was his father before him.
He had a long-time love of all sport, especially football, following Southampton and Yeovil Town in
his later years - where he was often seen with his late friend Jack Wakely, with a scotch in hand.
Eddy's funeral will be taking place on Wednesday, March 31. He will be buried in Litton Cheney next
to his father.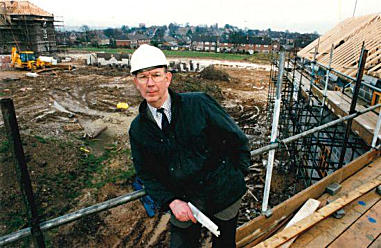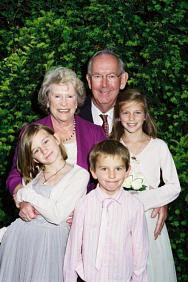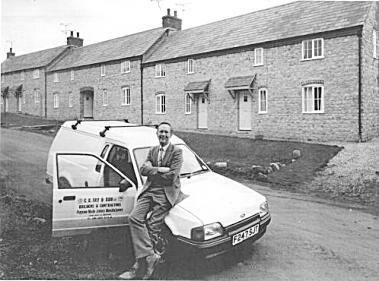 Eddy in front of affordable houses built in
Abbotsbury in 1988
Eddy on the Poundbury site in 1994
Eddy with his wife Sheila, and
their grandchildren (l to r)
Saskia, Ben and Francesca
Devoted husband, Dad, Granpy. Successful, determined, protective, generous, supportive, kind, fun-loving. A family man who
adored his grandchildren. Obviously very proud of his son. Remained close to his cousins from Kimmeridge and West Farm. A
younger brother to Barbara, a nurse who married Wally, a Royal Marine and had Susan his niece, my cousin and friend!
A man who had little time for Health & Safety! He encouraged alcohol to be consumed in the bell chamber – he installed drinks
cabinets in the ringing chamber both at St. Mary's Litton Cheney and at Burton Bradstock – hand made in the joinery shop. He
never considered pinning the bells when working in the belfry.
The Carol Singers used to be transported around the village on the back of a Fry's truck. Sid and the organ were up by the cab, 2
rows of seats either side for the ladies in the choir and us girls. All was well until we had to go to The Rectory, accelerating up the
slope Sid and his organ would slide down the lorry. Dad, being tone deaf, was given the collecting tin. While we sang from the
back of the lorry, Dad went in for a whisky and a warm in most houses.
Dad managed to keep bell-ringing well into his 80's despite being unable to lift his arms, having damaged both his shoulders after
falling off a stool trying to put up curtaining, and also falling down a manhole on site.
Whilst on holiday in Greece, Mum and I alighted from a dinghy on the harbour steps with grace and ease. Dad fell out backwards,
completely submerged – the only sign of him was his Panama hat floating by. Mum and I were creased up laughing, whilst an
onlooker eating at one of the harbour-side tavernas was very concerned. Luckily Dad retained his wallet (soggy) and glasses, but
did have to change for dinner. Swallowing harbour water had no ill effects.
Dad was a great dog lover – a walking companion and friend on site. His first dog, Bingo, used to eat pocket handkerchiefs with
great effect. Four other dogs followed. He enjoyed riding Tim the pony when he was young, from West Farm to Mosterton to
collect the bread when holidaying there. He was not a lover of cats, squirrels or badgers.
Thank you Dad:
•
For all the family holidays in Cornwall. We went foraging for cockles, mussels and winkles. Mum would boil them up and add
vinegar. Having to spend a week on the beach with wadding on your chest because you were looking at a lady in hotpants and
not at the cup of tea being delivered to you! We progressed from caravan to apartment, where we crunched around for a week
after a well-aimed bag or sugar met its target. Then to a guest house where Mrs "Excuse Me, Thank You" the host, accused
Dad of playing footsie with her. After that they went abroad where Dad liked to skinny dip, but wasn't prepared for spectators!
•
For teaching me to drive, to speed and ignore rabbits in the road.
•
For picking me up from Discos all over West Dorset, embarrassing me by getting the DJ to announce "Janet Fry, your father is
waiting"
•
For trying to save me from Hairy Bikers with earrings and failing as you introduced me to Nick, who once was one of them.
•
For teaching me to bell-ring. I have rung wherever I have lived and also at Bath Abbey – a scary moment. Also for teaching my
husbands, thus preventing Sunday lie-ins!
You were the best Dad, we will love and remember you forever.








Photo by Claire Moore 3_7_2021