TERM DATES FOR 2019 - 2020
The p
at
ter
n of
in
divid
u
al sc
hool
ter
ms
a
nd
ho
liday
s fo
r p
ri
ma
ry,
mi
d
dle a
nd
seco
nda
ry
sc
h
ools
var
y sli
gh
tly f
ro
m
sc
hool to s
chool,
sin
ce
of t
he 19
5 d
ays
a
re
us
ed for
s
taff
develop
me
nt.
We a
dvise yo
u
to c
hec
k t
he
o
r co
nt
ac
t t
he
m di
rect
for
co
nfi
rm
atio
n.
THORNER'S FLEDGLINGS PRE-SCHOOL
Thorner's Fledglings Pre-School
Thorner's CE VA School
School Lane
Litton Cheney
Dorchester
DT2 9AU
Tel:
01308 482410
Thorner's Fledglings began as the Bride Valley Fledglings playgroup in the Puncknowle Village Hall in the 1980s. In 2007 the
playgroup moved to premises within Thorner's Primary School in Litton Cheney. In 2016 the pre-school became part of the school.
Fledglings welcomes children aged 2 years 9 months or more.
The premises are perfect for our young Fledglings. Our children have full access to school resources and enjoy:
the use of the school hall (LATCH) for gymnastics and other activities
the Discovery Area for outdoor exploration
the school playground, tennis court and field for games, cycling and scooting
the school pool for swimming in the summer term, and
the extra resources the school can provide above and beyond what we offer.
Our classroom is well-resourced and the children enjoy many experiences as they learn through their free-play and teacher-led
activities.
For all policies and procedures please look at our website via the school's website: www.thorners.dorset.sch.uk and click on the
Fledgling's Logo.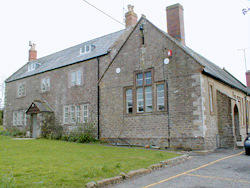 Jyotsna Chaffey
Headteacher
September 2019 to August 2020
Autumn term dates
Bank holidays in the autumn term
Christmas Day, Wednesday 25 December 2019
Boxing Day, Thursday 26 December 2019
New Year's Day, Wednesday 1 January 2020
Spring term dates
Bank holidays in the spring term
Good Friday,10 April 2020
Easter Monday, 13 May 2020
Summer term dates
Bank holidays in the summer term
May Day, Monday 4 May 2020
Spring Bank Holiday, Monday 25 May 2020
S

ummer Bank Holiday, Monday 31 August 2020
Monday 28 October to Friday 1 November 2019
Monday 23 December 2019 to Friday 3 January 2020


Monday 17 to Friday 21 February 2020


Monday 6 to Monday 17 April 2020
Monday 25 to Friday 29 May 2020
Tuesday 21 July 2020 to Monday 31 August 2020
We had a superb

Thorner's Friday FUNDraiser

! Adults enjoyed Traditional or Fizzy High Teas (scones, cakes, sandwiches, tea,
coffee or prosecco!) with beautiful live piano music (thank you, Becky), and children had a choice of two movies with a snack bag!
There were super raffle prizes, including a bike donated by Bridport Cycles – thank you. The event raised nearly £525 for our Early
Years outdoor provision.
Thank you to all who supported us, donated prizes and goodies and helped to run the event. Thank you also to Clare, Kate and
Caroline who kept the drinks flowing! A big thank you to staff who baked cakes and scones, made sandwiches, brought in raffle
prizes, served at table, helped set up and tidy away and made sure the children were safe in their very own 'Thorner's Cinema'. A
child's comment: "That was the best movie night ever!" made my day! Look out for future events!
We received about 20 bags
of donations for the Food
Bank - thank you all.
We had a lovely

Harvest service

- the children had

prepared songs, poems, prayers and apple juice!